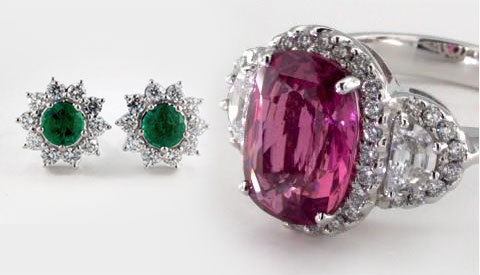 if you're in the mood for something a little bolder and different than traditional diamond jewlery, our exclusive Mille Coeurs designer gemstone collection is the way to go.The collection features vibrant, colourful pieces with immaculately crafted settings and scintillating gemstones at their center. Express your passion for her in a gift, choose from a variety of red rubies, blue sapphires and green emeralds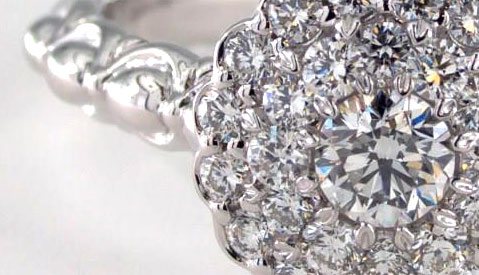 The James Allen Royal Halo Collection of designer engagement rings is one of the most popular collections among our customers. Not only are our Royal Halo rings gorgeous,but they are also exceptionally affordable. As they feature a center diamond surrounded by many smaller diamonds, they create the illusion of one larger diamond.The effect is stunning and gives you amazing value for only a small fraction of the cost.She deserves to own her dream engagement ring, and with the Royal Halo collection at James Allen you have the opportunity to find her dream ring without breaking the bank.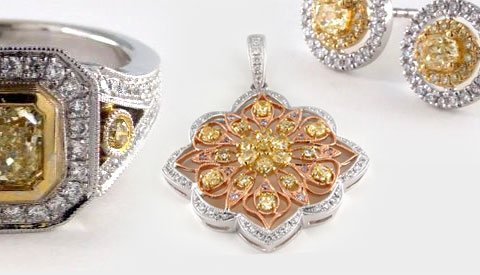 Our stunning Tuscan Collection consists of fancy colored diamond jewelry which makes a wonderful gift.Each piece is hand-crafted and the intricately detailed designs will add sparkle to her style.Whatever your color preference may be, you can find it here. Our Tuscan Collection showcases a wide variety of fancy color diamonds, ranging from fancy yellow diamonds, to pink to white diamonds, or even a combination of yellow, white and pink diamonds.