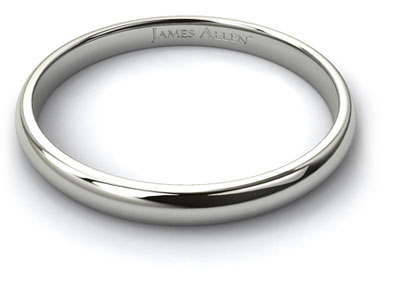 Wedding Rings
Whether you're getting ready to walk down the aisle, or celebrating a special anniversary, James Allen offers an extensive collection of exquisitely crafted traditional wedding rings, timeless anniversary rings, carved wedding rings and stunning eternity rings.

James Allen has wedding rings in a variety of precious metals, including 14K and 18K gold, silver, and platinum. If you're looking for something a bit different, James Allen also offers wedding rings in a range of alternative metals.

Wedding and anniversary rings often feature diamonds and gemstones of different colors. Brides and Grooms generally try to match their wedding rings, as a symbol of their unity and commitment. Generally, brides choose rings embedded with diamonds, while grooms prefer plain, simple wedding bands.