Preset Engagement Rings
Diamond in the Rough
Diamond in the Rough is the most renowned brand for natural, rough diamond jewelry. A beautifully inspired alternative to a polished center stone, a Diamond in the Rough transforms a traditional ring into a one-of-a-kind expression of uniqueness.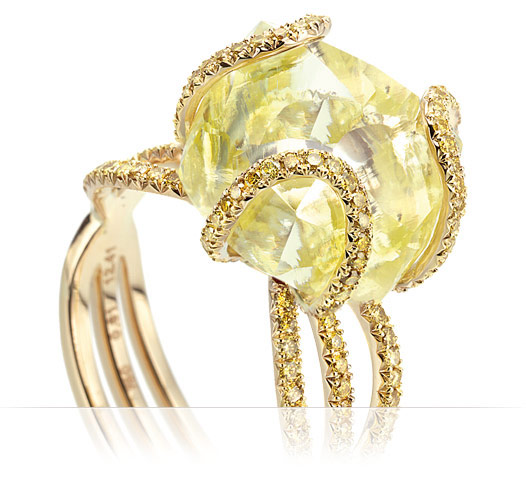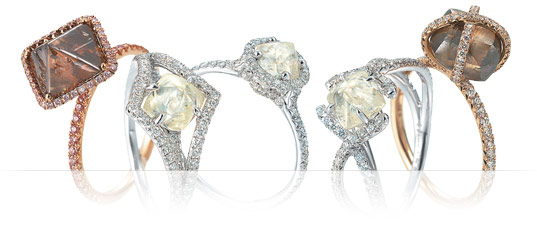 Diamond in the Rough was founded in 2005 by Daniel Eskapa. Initially, the brand was launched at Bergdorf Goodman, and Neiman Marcus and Saks Fifth Avenue soon picked up on the trend. Currently, Diamond in the Rough is also sold through select independent retailers in London, Switzerland and South Korea.
Diamond in the Rough stays ahead of the curve, thanks to celebrity trend-setters who love the brand's unique jewelry. Hilary Swank, Jennifer Lopez, Alicia Keys, Rihanna, Demi Moore are just a few of the A-List celebrities that call themselves fans. Huge publications, including Harper's Bazaar, Martha Stewart Weddings, Brides, and Town & Country, have showcased Diamond in the Rough among their glossy pages.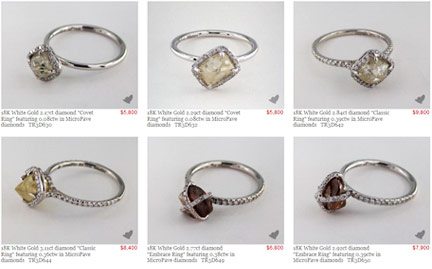 In 2013, Diamond in the Rough and James Allen partnered to offer a stunning collection of natural rough diamond rings in a wide variety of styles. Each setting is custom-designed to suit the definitive beauty of the hand-picked rough center diamond, making these diamond rings true works of art. With James Allen's advanced Display Technology, you can see each individual Diamond in the Rough design magnified in 360° with unbelievable focus. Experience the beauty of Diamond in the Rough today.